This module provides the ability to see all rooms in the database (active and retired) and filter them based on a variety of criteria and themes. It functions as the central dashboard for the room database. When you drill down to the room level in other modules you are directed here to see the results.
There are options to see Active, Retired and All rooms. The current selection will be highlighted in yellow.
Options:
Filter the results by Building, Floor, Department, Division, Room Use, Region, size and stations and more.
Search for a person by typing the name (or part of it) in the Occupant box, or search for a unique room type by entering the Room Name box (e.g., "Server Room").

Download your results using the Download options on the bottom right, below the list. Room Name is included in the download.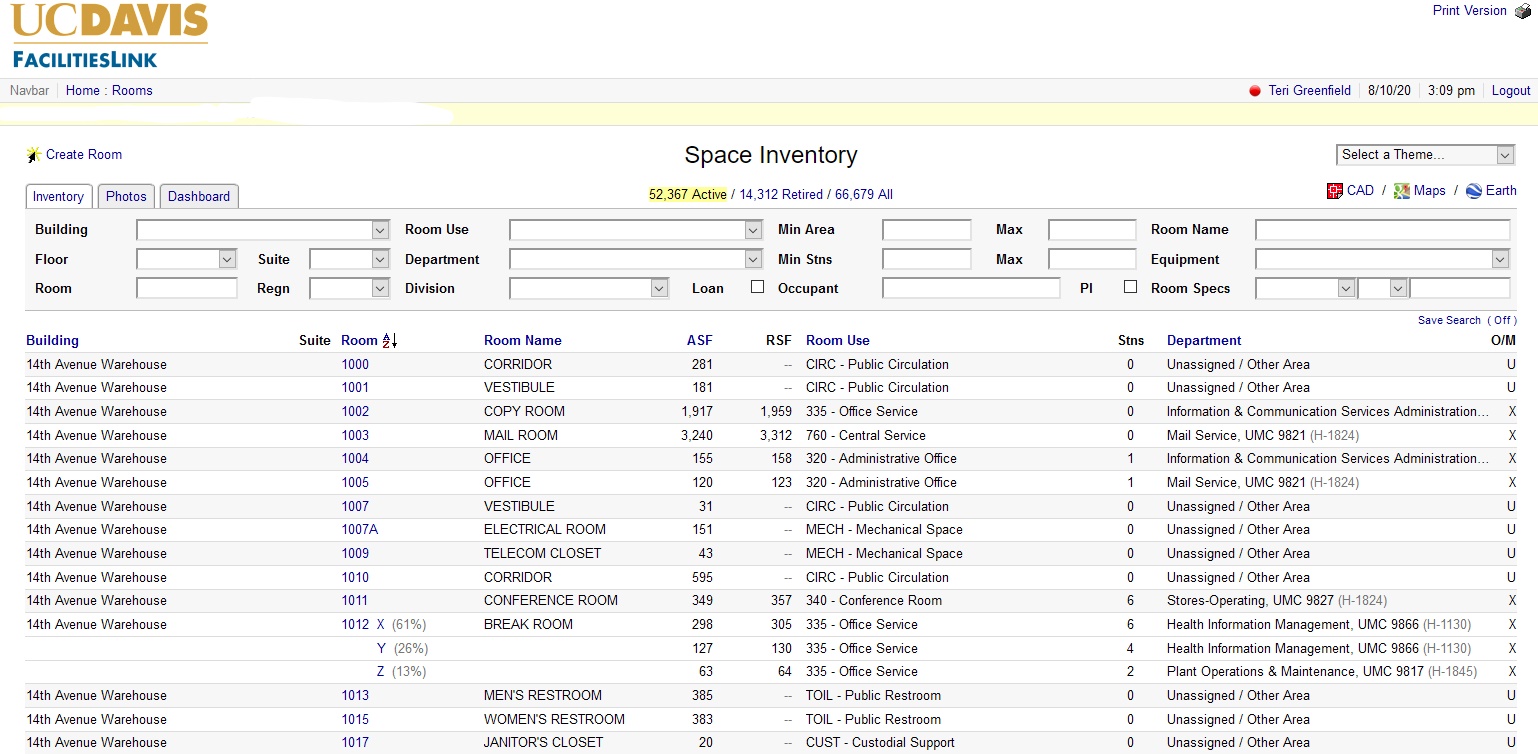 How to Find a Room
Click on the arrow next to the Building box and the building drop down list will appear. Click on a building and click Enter.
The room list will appear in the window below.

The rooms will be highlighted in blue. You can click on a room to go to that room record.

On the room record, the room location will be highlighted in yellow on the floor plan on the right side of the page.

Click on the floor plan to open a larger floor plan.